Welcome to Zi Chun Tea Company, an international supplier and wholesale distributor of high quality loose leaf  teas shipped direct from the main tea growing regions of China, Taiwan, Japan and India. It's main focus is mid-range to high end specialty teas and supplies clients primarily in North America, Europe, Australia and Mid-East regions.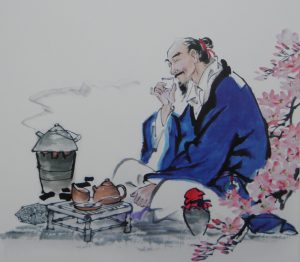 Well established relationships with local tea gardens, tea masters and other experts in the tea industry in these countries, enables us to provide clients with a stable and consistent supply of high grade and premium quality teas.
We have an extensive range of teas available – specializing in high mountain oolong teas & unique black teas from Taiwan, as well as a large variety of green, white and black teas as well as pu erh tea and other specialty teas from China.
Zi Chun recently collaborated with experienced tea partners in Japan, Sri Lanka as well as the Darjeeling and Assam tea growing areas in India, and enabling us to now supply our clients with a range of premium quality teas from these regions.
We are committed to continued investment in long term partnerships with international clients who expect high quality teas and tea ware products, along with dependable, professional and personalized services at every level including shipping, communications, sourcing and customized production.
Zi Chun can also provide wholesale and bulk orders of customized tea packaging and printing products as well as loose leaf tea ware products and accessories including infuser teapots, electric hot water kettles, glassware, tea brewers, storage canisters and Gong Fu Chinese tea sets. We can supply high quality clay and porcelain tea sets, glass tea sets, novelty teapots, Chinese tea trays, bamboo tea utensils and other equipment used for brewing tea or performing tea ceremonies. Specific inquiries for specialty items such as antique tea sets, collector's items, famous artist teapots, customized tea pot sets and other earthenware or ceramic tea ware items are also welcome.